Motorcycle Wrecks on the Dragon
The "Dragon" or "Tail of the Dragon" is an 11-mile-long stretch of Highway 129 located in Blount County, Tennessee, near the border with North Carolina. Its 318 curves and scenic beauty attract motorcycle riders from across the U.S. and the world. Unfortunately, the same curves, combined with frequently challenging road conditions, cause numerous motorcycle wrecks that often lead to serious injuries and even deaths.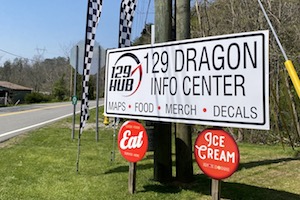 At the Hartsoe Law Firm, we realize that motorcycle riders are often stereotyped as "daredevils" and that many people jump to conclusions about who or what caused a motorcycle crash. If you were injured in a motorcycle crash on the Dragon, you should discuss your case with an experienced attorney who is familiar with the local topography and with the types of accidents that commonly occur in the area. Attorney Mark C. Hartsoe knows that riders are often injured on the Dragon not because of their own negligence but because of the negligence or recklessness of other drivers or riders on the road. In some cases, defective equipment may also cause or contribute to the harm resulting from a crash. If you were injured as a result of someone else's negligence or by the use of a defective product, you should be compensated for the harm you suffered. The Hartsoe Law Firm aims to help you get that compensation as promptly and efficiently as possible.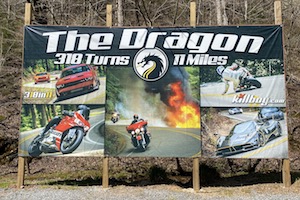 Even if your own negligence was a factor in a motorcycle crash, in Tennessee you may still be able to recover partial compensation for your injuries—as long as you were not 50% or more at fault. Because of this limitation, many motorcycle crash cases involve cross-accusations of negligence. As the injured party, therefore, you could use the help of an attorney who will thoroughly investigate the circumstances of your crash and aggressively pursue any sources of compensation available.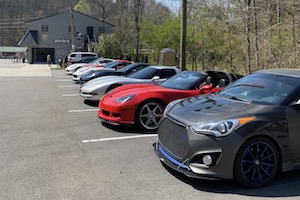 The Hartsoe Law Firm also represents clients whose family members lost their lives in motorcycle accidents and who are pursuing "wrongful death" claims.
For a free consultation about the circumstances of a Blount County motorcycle wreck, please contact Maryville Personal Injury Attorney Mark C. Hartsoe today: simply call 865-804-1011, or fill out and submit our online "Contact Us" form.