Contact Us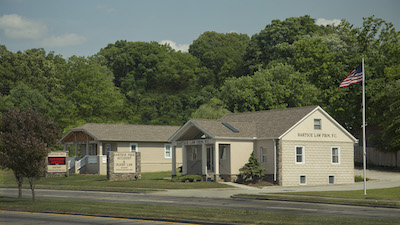 Maryville Office:
904 W Lamar Alexander Pkwy
Maryville, TN 37801
(Across from Maryville TARGET)
Convenient Free Parking

Knoxville Office:
618 S Gay Street #L1
Knoxville, TN 37902
All Mail Delivery:
P.O. Box 4997
Maryville, TN 37802
Downtown Knoxville Office available for meetings & depositions.
We Come To You At Your Convenience
The Tennessee Injury Attorney, Mark C. Hartsoe, will come to you at your convenience. He is happy to meet with you in the evening after you get off work or on weekends if that is more convenient. The hospital or would prefer to meet at your kitchen table or living room, Mr. Hartsoe is more than happy to accommodate your needs. As part of his focus on the client, Mr. Hartsoe is happy to accommodate your needs and meet with you where it is easiest for you.
To send an email to the Hartsoe Law Firm, P.C., please complete the form below. If you would like to speak to Mark Hartsoe, please feel free to contact us directly at 865-804-1011.