Firm News
Items of interest about Hartsoe Law Firm, P.C. are posted at — www.knoxvilleinjury.com. Check back for updates.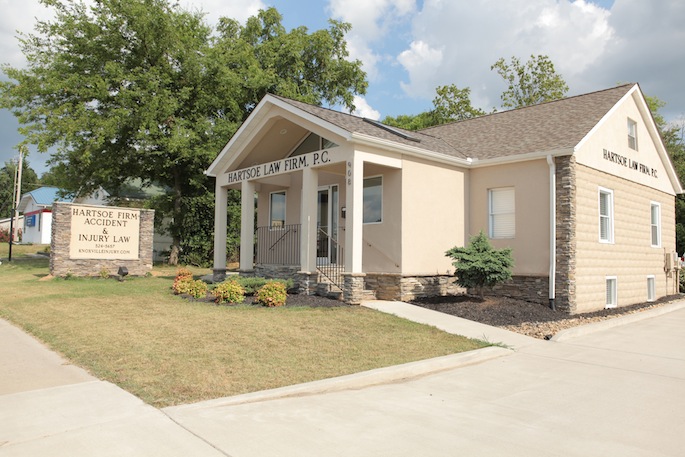 Hartsoe Law Building: located in the heart of Maryville (across from Maryville TARGET)
908 Lamar Alexander Parkway-June 2011.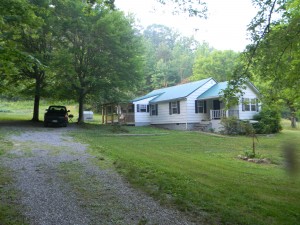 Original Hartsoe Law Firm's Blount County
Office in Walland at Hartsoe Bros. Farm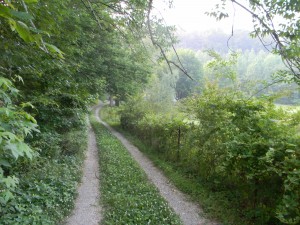 You might need to call for directions.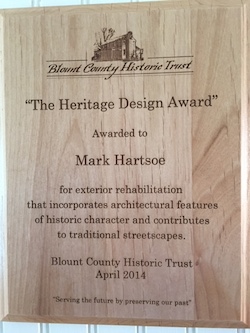 April, 2014 - Hartsoe Law Firm wins historic preservation award for the work restoring their new building by the Blount County Historic Trust. November, 2014 Mark Hartsoe named 2014 super lawyer. Hartsoe has been named a super lawyer since 2006.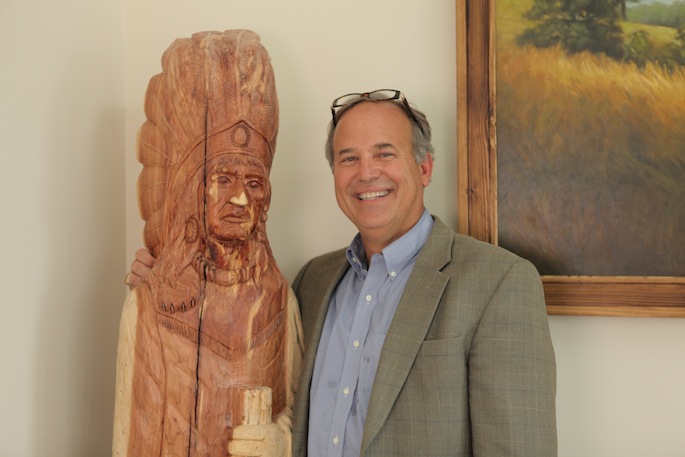 The cigar store Indian located in our lobby was carved for us by friend and former client Gene Webb. Thanks Gene! (www.genewebbcarvings.com).